– Welcome –
Under the Covers Wines represents high quality and crafted wines and beers from boutique wineries and small producers. We aim to make available in restaurants and select independent bottle shops wines that are highly rated but might otherwise be very hard to find.
For something a little bit different , we also source wines that we are able to offer a range of quirky labels with, so that you can choose your favourite wine, and then choose your favourite label to go with it! We are also able to custom make labels for special events, like a wedding or for corporate gifts, or for a restaurant or wine bar to have an "own label". Simply choose from the labels available, or contact us to discuss a label made with your logo or design specifications.
– WINERIES WE REPRESENT –
Artiste Wines
Our picturesque Eden Valley vineyard site is meticulously cared for by winemaker Simon Gilbert, the Great-Great Grandson of the region's first original vineyard grower; Joseph Gilbert. It covers a total area of 45 hectares, set upon rolling hills up to 500 metres above sea level.
The vineyard is planted to a diverse number of different grape varieties including: Shiraz, Merlot, Pinot Noir, Viognier, Chardonnay, Sauvignon Blanc, Pinot Grigio and Riesling.
The sub-Mediterranean climate in the region and our vineyard's higher than average altitude allow for long, slow ripening of the grapes, as it's cooler than those located down on the valley floor.
The wines then develop complex flavours and retain natural acidity for excellent aging potential. Eden Valley's climactic conditions alongside ancient and naturally acidic soils see that the vineyard consistently grows grapes of tremendous quality and regional distinction, and this is an important factor contributing to the elegance of taste and impressive length of finish that our wines possess.
Massoni
Massoni Wines is a progressive Australian wine producer which crafts wines with a genuine sense of belonging. Over the last 19 years they have owned and operated vineyards in two distinct regions of Victoria, producing a single estate wines under Massoni and El Nino labels. They are the regional expressions of Mornington Peninsula and Pyrenees Ranges.
A vineyard's soil profile and the region's climate is a major factor that determines the quality of the grapes that will be harvested. Massoni's vineyards are considered to be cool climate vineyards. This means that grapes mature on the vine for a longer period enhancing both the fruit flavour and the colour extracted.
Minnow Creek
The aim at Minnow Creek Wines is to produce superior quality table wines at affordable prices in limited quantities.
Ex Fox Creek winemaker Tony Walker focuses on maximising the regional character of the grape varieties they use in the production of their wines, selecting only the best finished wine for bottling which offers an expression of their desire to showcase the best a district can deliver.
Woodside Park
Located in the dress circle of the Adelaide Hills, owner and viticulturist Randal Tomich, together with winemaker Ben Riggs, has crafted these premium wines for over 14 years, all made from grapes grown on family owned property in the renowned wine region Woodside. The Woodside Vineyard is nestled in one of the coolest viticultural areas on mainland Australia. This terror is ideally suited to producing premium fine wine. The cool climate promotes long, slow ripening of fruit producing intense, pure fruit flavours for wines that are delicate and complex in nature. The hand-picked vineyard is consistently producing outstanding fruit with great concentration and purity. This shines through each glass of wine produced.
Genders
The Genders family winery and McLaren Park vineyard are near the centre of the McLaren Vale township.  The family have been here for over 60 years since Keith Genders purchased the vineyard in 1948.
Diana Genders now does all the vineyard work except the pruning. Having hand grown the grapes she then vinifies the fruit in the true artisan way, largely unaided in the winery on-site.
Each wine she produces is the result of an individual assessment of what the fruit of each different vintage offers, and how she can best use and capture its particular flavour profile.  Having grown up on this vineyard she can compare its attributes with those she has experienced in many Australian and overseas winemaking regions.  She strives for deft and minimal handling of the fruit and base blends, to create single site wines for individuality and unique flavour.
She releases only mature wines following prolonged storage in the air-conditioned warehouse, and the wines will comfortably cellar from 5 to 15 years
Impressionist
All 100% Eden Valley fruit, made by renowned winemaker Simon Gilbert. 'The Impressionist' range of wines is about getting back to nature; acknowledging and respecting the land from which the grapes were born and celebrating the beauty of South Australia's Eden Valley wine region.
 Kereru Craft Beer
Kereru brews British & European style craft beer. Their mission is to produce fresh and award winning beers made from the finest ingredients available. The beers they make are vegan and free of chemical preservatives. (Hops, the low ph of beer and alcohol are all natural preservatives).
Their traditional beers include two pale ales (one a bitter and the other an IPA), a stout and a lager. Their unusual beers include a German-style sour beer made with karengo, a golden ale with pohutukawa honey, a brown ale with kumara, and a porter with toasted coconut. They use New Zealand-sourced ingredients and manufacture under HACCP.
They use New Zealand Gladfield malts and New Zealand grown hops and many other New Zealand-grown ingredients to celebrate the marvellous qualities and flavours which are part of the local landscape.
Painted Wolf
Painted Wolf Wines is a dynamic and innovative South African wine company. The are dedicated to the production of authentic, distinct and delicious wines, and to the conservation of African wild dogs and their natural habitat.
They produce wines with a distinctive South African feel, and to that end focus largely on wines crafted from Chenin Blanc and Pinotage – the two benchmark South African grape varieties. The grapes are sourced from our pack members vineyards, which are low yielding, mostly unirrigated and farmed organically or with minimal non organic inputs
Repertoire Wines
Repertoire Wines is a small, privately owned wine company, located in the Margaret River region of Western Australia. While the brand is differentiated by the performers style, price and curious names, the objective has been to create wines of personality and interest with an emphasis on expression and a familiarity.
As a wine producer repertoire aims to be:
CREATIVE – the imaging and branding, while curious, will have a sense of the familiar – the wines aim to be interesting and evocative.
HISTORICAL – the wines respect the virtues and lessons of tradition.
EXCELLENCE – to deliver a range of hand crafted, quality wines.
– About us* –
*it's not about us it's about the wine, but we thought we'd tell you a little about us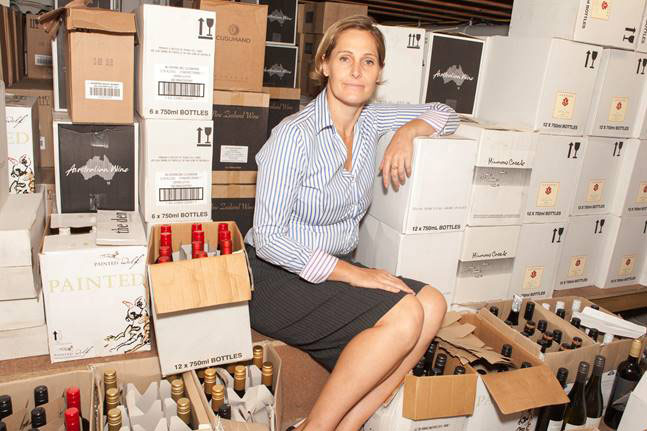 Liz has a passion for wine that borders on the professional. Having spent a number of years outside the wine industry looking in thinking she could do a better job she joined InWine and in 2011 decided that it was time to go her own way and started Under the Covers. She has built a reputation for enthusiasm and an 'in-yer" face happiness that defies even Mondays. This combination of energy and knowledge is of great value to her clients. Her favourite tipple is an oaky chardonnay and she reckons is best enjoyed on a sunny afternoon, (or morning if you can get away with it), looking at something – anything!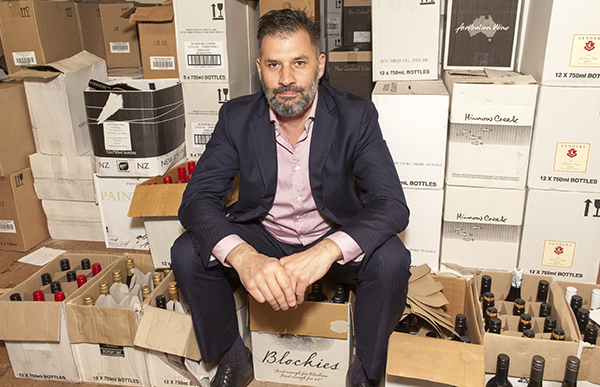 There is a new force majeure in the world of wine. Meet Glen. Starting his career in the aviation world, Glen moved into sales primarily to stay clean. He soon developed a strong rapport with his clients and an understanding of their needs. Not to mention a solid platform for coaching his partner Liz on how she could be doing it better! Eventually he got sick of landing million dollar contracts in the corporate world and after years of doing work for Under the Covers for free, he's now getting paid for it. Glen's glass of choice is an oaky Chardonnay or something sparkling if that's not too much trouble!
Contact us via the form or call Liz on 0403 331 227